Chiropractic Care
We provide advanced spinal correction and chiropractic adjustments utilizing "state of the art" chiropractic techniques. Many of the newest chiropractic techniques are actually safer, more comfortable, and more effective than ever before. 360 Spine & Sport's chiropractic physicians brings years of training, expertise and experience in helping patients get pain relief for back pain, neck pain, headaches, and other musculoskeletal conditions.
---
Non-Surgical Spinal Decompression

360 Spine & Sport utilizes the Triton DTS traction based table to gently stretch the spine using a motorized traction machine. The goal of the treatment is to take pressure off of the spinal discs (intervertebral discs). As a result, bulging or herniated disks may retract, taking pressure off nerves and other structures in your spine. The treatment also helps to reduce the negative effect of muscles that are tight or in spasm due to the injury.
---
Myofascial Release
Myofascial release is a soft-tissue technique that involves applying pressure to a specific muscular area combined with active or passive patient motion. The goal of this technique is to restore muscle length and improve function. Tight/short muscles and trigger points can impair the function of a specific muscle and secondarily cause improper biomechanics and compensation of a specific movement.
---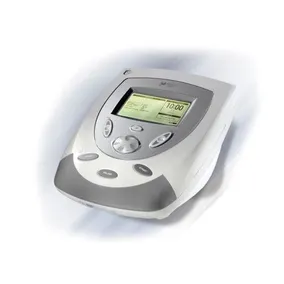 Therapeutic Modalities
Electrical muscle stimulation/IFC therapy and Therapeutic Ultrasound are both passive modalities. This means that the machine does all of the work while the patient remains motionless.
Electrical muscle stimulation/IFC is a very gentle modality that sends electrical impulses into the injury/affected area of the body. To promote healing, this therapy aims to reduce pain, inflammation, and muscle spasm.

Therapeutic Ultrasound is performed by placing a Ultrasound applicator directly to the skin over the affected area. This therapy aims to improve in healing time, muscle relaxation, tissue healing, scar tissue breakdown, and local blood flow.
---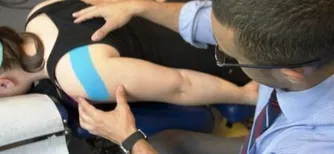 Exercise Rehab & Home Therapy
Exercise rehab and home therapy are prescribed to improve function during and following an injury through improving muscle strength, restoring range of motion, and improving muscle endurance. Our Chiropractor's can prescribe exercises for your injury that can be performed in our office and in the comfort of your own home to heal faster and reduce the risk of re-injury.
---
ADL Training & Home Therapy
We want every patient to gain independence and become educated to improve healing time and reduce the risk for an exacerbation or "flare-up". ADL (Activities of Daily Living) Training and home therapy involves reviewing a patient's daily routine to find certain behaviors that may be contributing to their injury or preventing healing. It is very important to review daily habits such as sleeping position, sitting position, cell-phone use, workplace ergonomics, and other ADL's to help you reach total health and wellness.
---
At 360 Spine & Sport, we take great pride in providing the finest chiropractic care to each and every patient. We have included information above about the different chiropractic services offered in at "360", but please call us at 609-587-1881 if you have any questions!